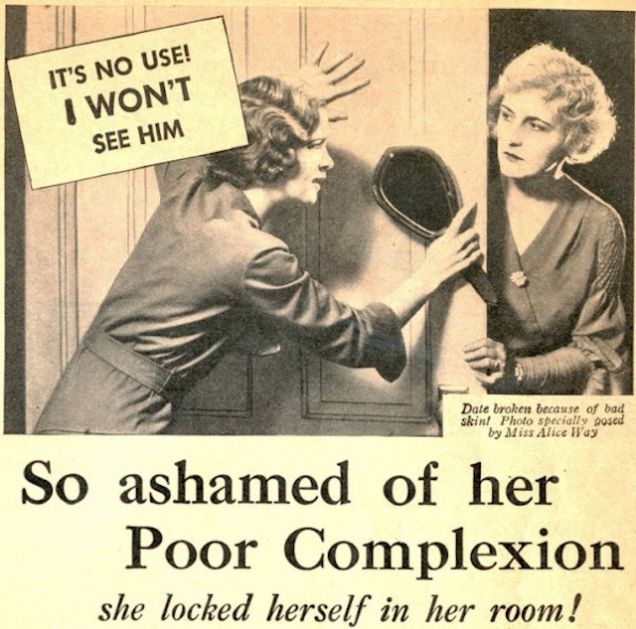 Ads are legit everywhere and since we're CONSTANTLY bombarded by them, the messages they produce have a lasting impact. We really think the media has a responsibility to provide us with messaging that helps rather than harms, but sadly, that's not the way it works! The good news is that not all ads are created equal. In fact, we've even found a few that ACTUALLY aim to empower women. We're super obsessed with the crazy power that the media has over us and have been advocating for POSITIVE media messaging forever and ever and ever. Well, Rome wasn't built in a day, but at least we've found a few bricks and mortar. Check out our list of 5 ad campaigns that use their power for good instead of evil, and actually aim to empower and inspire women!
1. Always, "Like a Girl"
At the start of their ad, Always asks: "What does it mean to do something like a girl?" The response to this question is at first disheartening: girls of older ages mimic, based on learned stereotypes, what it means to them to "run like a girl", "fight like a girl", and "throw like a girl". Plot twist: challenging these stereotypes adopted by older generations are younger girls, girls whose reactions to these questions are without influence from others; these younger girls simply demonstrate how to run and fight the way anyone would. These girls have the advantage of not yet being jaded by stereotypes and media that tell girls to be a certain way – we could learn a thing or two from them!  After breaking the news to the older girls about how the younger girls reacted to these questions, the older girls reflect upon their initial reactions and change their responses to reflect who they truly are. In fact, when asked if she would change her answer to the original question, one of the older girls responded with: "I would run like myself." We LOVE this campaign - love yourself for YOU, embrace yourself AS YOU, and don't let anyone tell you WHO YOU ARE!
[embed]https://www.youtube.com/watch?v=XjJQBjWYDTs&t=97s[/embed]
2. Dove, "Choose Beautiful"
In Dove's "Choose Beautiful" video, women are given two doorways to walk through, each labelled differently. One doorway is labelled "average" and the other doorway is labelled "beautiful". The video shows most women walking through the "average" door and then captures their reasoning behind this choice. According to the women featured in the video, the reason they chose to walk through the "average" door was because they were constantly put down by others, by media which dictates what "beautiful" is SUPPOSED to be...so they simply didn't feel entitled to walk through that doorway labelled "beautiful". The message of the video is simple: rather than choosing to listen to what others say about your beauty, it is important to define beauty for yourself; a woman should #choosebeautiful - we LOVE IT!
[embed]https://www.youtube.com/watch?v=7DdM-4siaQw[/embed]
3. P&G, "Thank You Mom – Strong"
P&G's "Thank You Mom – Strong" campaign, demonstrates the amazing amazing power of mothers. In a world where we often forget to recognize the power of our amazing moms, P&G highlights the importance of mothers in their child's lives! So often moms are portrayed as nagging, frantic women who can't seem to get it together - totally unfair and untrue! Alternating between flashbacks and current moments in athlete's lives, this advertisement demonstrates the lasting impact that THEIR moms had on their super awesome lives. Showing a side of the mother-child relationship that isn't usually portrayed by mass media, this campaign praises mothers and challenges the stereotypes we have about the roles they play in our lives.
[embed]https://www.youtube.com/watch?v=MQ3k6BFX2uw[/embed]
4. Always, "Girl Emojis"
By interviewing girls of all ages, Always uncovers a problem with emojis: they fail to truly represent women and the roles they play in society. Okay, let's face it - we all love a good Emoji, no argument there! But the representation of women in emojis fails to be diverse; female emojis lack representation in a variety of professions and most of the female emojis are wearing PINK - like really guys?! It may seem like a little thing, but it's just another way that stereotypes are reinforced LITERALLY at the tip of our fingers! The solution? Always asks girls what Emojis THEY would want to see. The answer to this question is super-empowering and brings a huge smile to our faces here at TMG. They want to see female cops, cyclists, lawyers, doctors...they want to see THEIR life dreams reflected on their phones, not the archaic dreams of he status quo. Plain and simple, this ad is awesome.
[embed]https://www.youtube.com/watch?v=L3BjUvjOUMc[/embed]
5. Dove, "Beauty on your own terms"
This awesome ad opens with women reciting the same old same old:
"how can she be a lawyer?" "only skinny girls can dress well" etc etc ugh
The messaging women have had to swallow their entire lives piles up and totally makes the viewer feel completely dejected and...gross! Just when it feels like this ad CAN'T possibly redeem itself, the tone completely changes. Instead of succumbing to the bombardment of insults they've received their whole lives, these women speak back and stand up about the injustices they have faced. Words of retaliation are sung, fists are raised, stands are taken. SUCH a kickass campaign - guaranteed to pump you up and change your mind about what we are all truly capable of!
[embed]https://www.youtube.com/watch?v=_XOa7zVqxA4[/embed]
Our advice after watching these advertisements? Talk and think about these videos! Share them with a friend, a family member, your network. What are they telling you about your belief system? What are they telling you about YOUR idea of what it means to be a girl? Finally, use your newfound wisdom to challenge the gender binary, challenge stereotypes, challenge others and most importantly - to challenge YOURSELF!